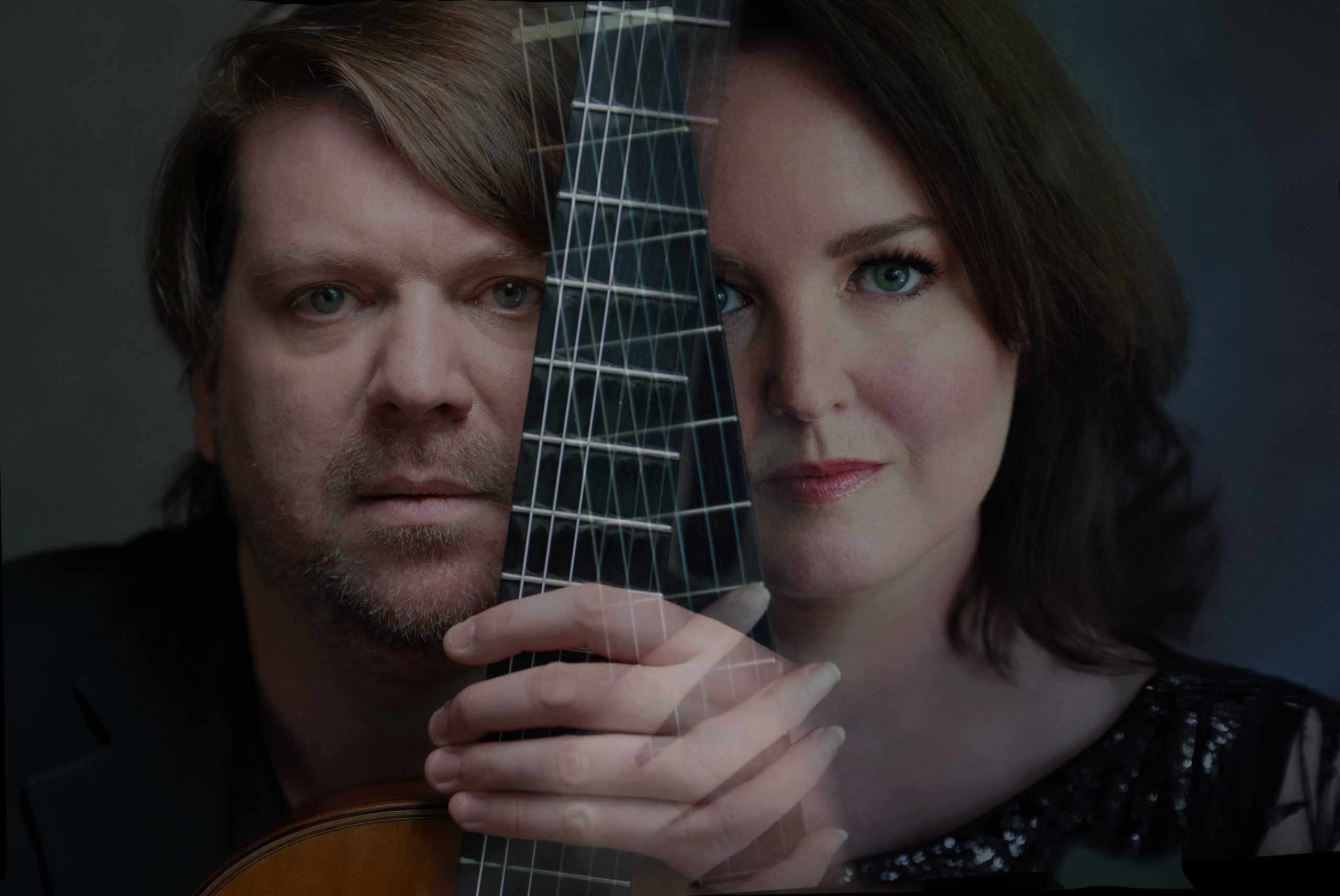 Biography
One of North America's leading guitar duos, ChromaDuo is constantly on the search for uncommonly beautiful and arresting music to bring to audiences around the world. Many composers have dedicated works to the duo, including Roland Dyens, Stephen Goss, Dale Kavanagh, Sergio Assad, and Leo Brouwer. As Naxos recording artists, their debut Hidden Waters was called 'simply exquisite,' (Kenneth Keaton, American Record Guide) while their celebrated recording Ravel and Debussy, Music for Two Guitars was deemed, 'genius.' (Minor7th.com)
For the past fifteen years, ChromaDuo has concertized in their native Canada, the United States, Mexico, England, and Germany.
Program
Ghost of Peggy's Cove (2021)*  - Dale Kavanagh (b. 1958)
Siete pinturas de Frida Kahlo    -  Simone Iannarelli (b. 1970)
i Lo que vi en el agua/What I saw in the water
ii Unos cuantos piquetitos/A few small nips
iii Las dos Fridas/The two Fridas
iv Autoretrato "El Marco"/Self-Portrait "The Frame"
v El sueño/The Dream
vi Mi nacimiento/My Birth
vii El Abrazo de amor de el universo/The Love Embrace of the Universe
Micropiezas    -  Leo Brouwer (b. 1939)
PAUSE
The Circle Game (after Margaret Atwood) (2021)*      -   Leo Brouwer (b. 1939)
Still the Sea (2009)*    -  Stephen Goss (b. 1964)
i The Black River
ii Silent Pool
iii Firewater
Dyens en Trois Temps (2021) *   -   Sergio Assad (b. 1952)
i Roland au Nord
ii La chanson et Roland
iii Roland au Sud
*composée pour  ChromaDuo
Location
Informations
Salle Jacques-Hétu
Room F3080, Pavillon F, 3e étage (département de musique ) UQAM
Access by 1440 rue St-Denis, Montréal, QC H2X 3J8
Metro Berri-UQAM
Admission
Ticket price: 
-Regular : 40$
-Member of the SGM: 25$
-Student: 22$
-Student member of the SGM: 15$
-Student of the music departement of UQAM: FREE
Payment by credit/debit card now available at the door!
YOU CAN ALSO PURCHASE YOUR TICKET ONLINE NOW BY CLICKING HERE