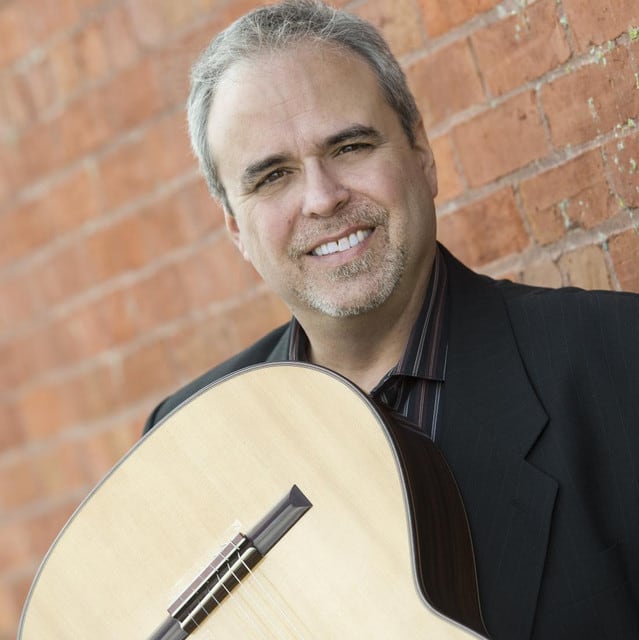 Location
Informations
 Jeffrey Mcfadden: 
Jeffrey McFadden has established a place among the most admired guitarists of his generation. Since his debut at the legendary 'Guitar '87' festival he has performed across North and South America, and Europe.
His debut recording followed a GFA silver medal and was the first in the Laureate Series on Naxos. He has made 10 highly acclaimed recordings since then exploring the works of Sor, Coste, Barrios and others.
Jeffrey McFadden's doctoral dissertation formed the basis of his groundbreaking book, Fretboard Harmony: Common-Practice Harmony on the Guitar, which is used world-wide.
 
He is Chair of Guitar Studies at the University of Toronto, one of the top 20 universities in the world. He was recognized as the 2018 'Teacher of Distinction'  by the Royal Conservatory of Music. He is also founder and artistic director of the Sauble Beach Guitar Festival.
Admission
Online masterclass!
To participate

50$ for MGS's members
65$ for non-members (membership included in the price)
Please contact André Rodrigues: emailtorodrigues@gmail.com to registrer.