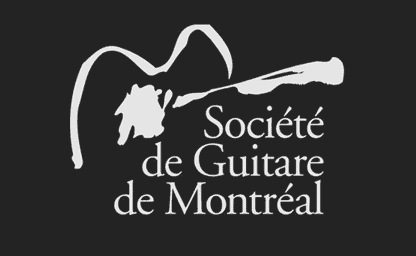 Join us for a round table on guitar pedagogy!
Our guests:
-Patrick Roux (Canada) – Conservatoire de Gatineau / Université d'Ottawa
-MaryLou Roberts (États-Unis) – Guitar teacher trainer for the Suzuki Association of the Americas and the European Suzuki Association
-Miroslav Lončar (Croatie) – Director of the Loudoun Youth Guitars and of the Aguado Guitar Concerts
Moderator: André Rodrigues – Université de Montréal/Cégep Marie-Victorin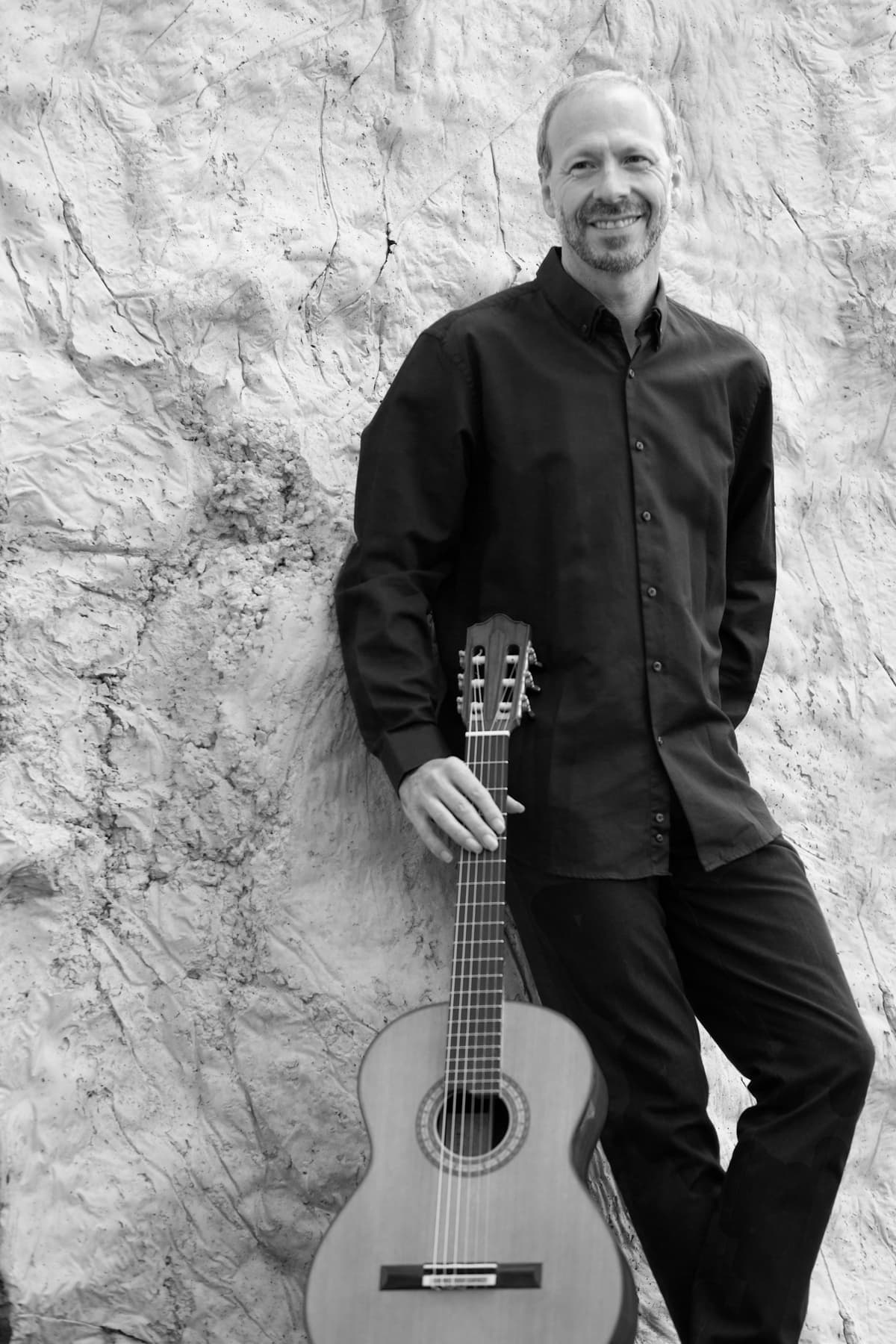 Patrick Roux is a graduate from the Conservatoire de musique du Québec in Gatineau. A scholarship recipient of the Canada Council for the Arts, he has studied with David Russell and Manuel Barrueco, among other masters. In 1989, he won the National Guitar Competition of Canada and is also a prizewinner in prestigious international competitions including the Guitar Foundation of America International Artist Competition. While pursuing a career as a teacher and concertist, Patrick Roux has developed over the years a great passion for composition and his works, published by Les Productions d'Oz, are now performed around the world. He is a founding member of several ensembles including the renowned Canadian Guitar Quartet with which he has performed many national and international tours. He has produced several discs with these various ensembles, including Les Scènes de Quartiers which, in 2006, won the Trille Or prize awarded to the best instrumental music disc. The year 2017 marks the completion of his first solo disc devoted entirely to his own compositions. Guest soloist of numerous orchestras and chamber music ensembles, Patrick Roux has delivered the world premiere of many works including his own concertos. He has performed on numerous occasions on Radio-Canada and has played for dignitaries such as the Queen of Jordan and the Prime Minister of Canada.  Patrick Roux teaches at the Conservatoire de musique de Gatineau, the University of Ottawa and the International Academy of Music and Dance at Domaine Forget. He is the founder and artistic director of the Guitar Alla Grande Festival.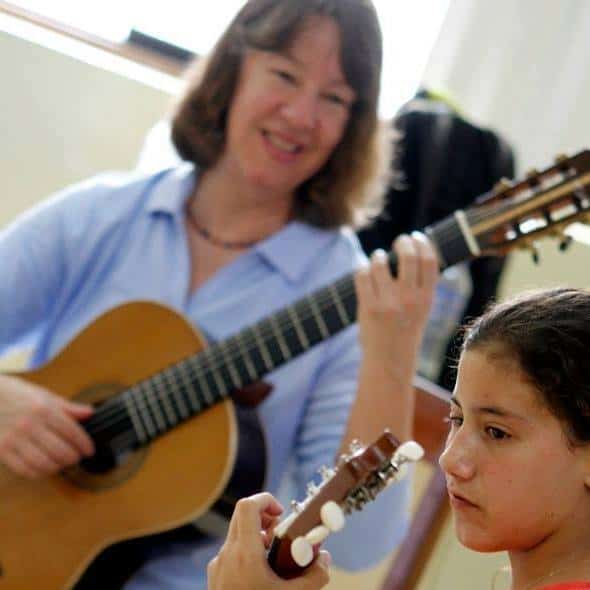 MaryLou Roberts teaches Suzuki Guitar in Ann Arbor, Michigan and travels internationally as a Guitar Teacher Trainer for the Suzuki Association of the Americas and the European Suzuki Association. She is Coordinator of the Ann Arbor Suzuki Institute of Music, and has served four years on the Board of Directors of the SAA and for two years on the Guitar Foundation of America Board. MaryLou is Chair of the International Suzuki Association Guitar Committee, guiding the process of revising the Suzuki Guitar repertoire along with her international colleagues. She holds a Masters Degree in Guitar performance from the Cleveland Institute of Music where she studied with John Holmquist and received the Valedictory Award and was elected to the Society of Pi Kappa Lambda.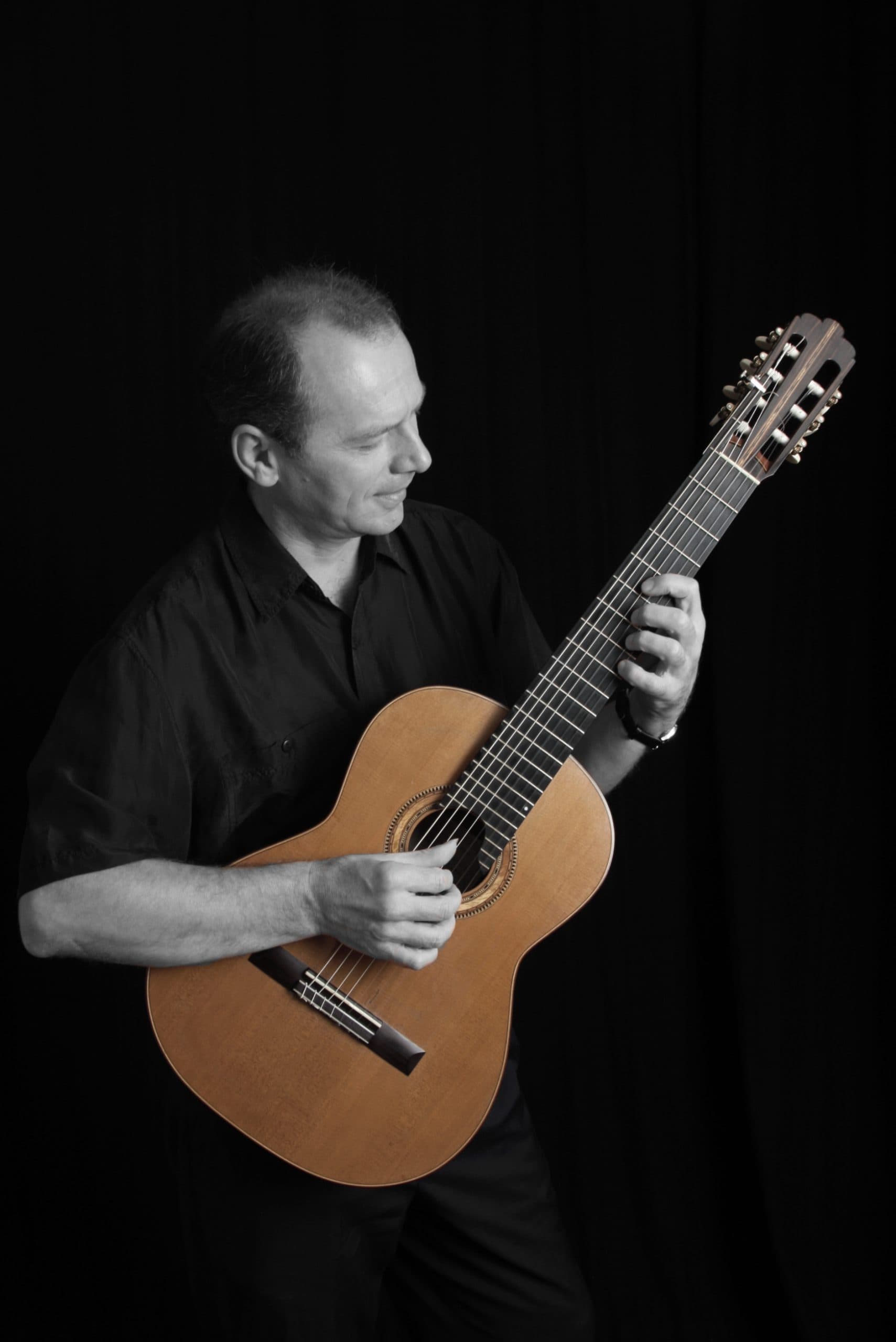 Miroslav Lončar is an educator, performing artist, and composer for guitar, currently living and working in Northern Virginia.  Dr. Lončar is the founder and artistic director of the Karlovac International Summer Guitar School in Croatia, the founder and conductor of Loudoun Youth Guitars, and the founder and president of the non-profit organization Aguado Guitar Concerts. Dr. Lončar started his music education in his native Croatia and went on to study in Austria, where he received his master's degree, and later in the United States, where he earned his doctorate. Miroslav Lončar has been performing on the classical guitar throughout Europe and the United States, mosty in the Klasinc&Lončar Guitar Duo with his wife, and with the Lončar Trio with their daughter Maya. Miroslav Lončar has been featured as a soloist with a number of symphony orchestras throughout the United States. He has recorded several albums including solo as well as collaborative ones with the Klasinc&Lončar Duo, Trio Bolero, the calypso group Kaiso, and others. Miroslav Lončar writes educational and concert compositions for guitar and guitar ensembles. More than twenty-five books of his original compositions have been published by Les Productions d'Oz and Clear Note Publications. Dr. Lončar is also an active promoter of classical guitar, having organized numerous guitar concerts, concert series, master classes, competitions, and festivals.
Location
Informations
Join us for a round table on guitar pedagogy!
Admission
Online roundtable on Zoom!
Free!