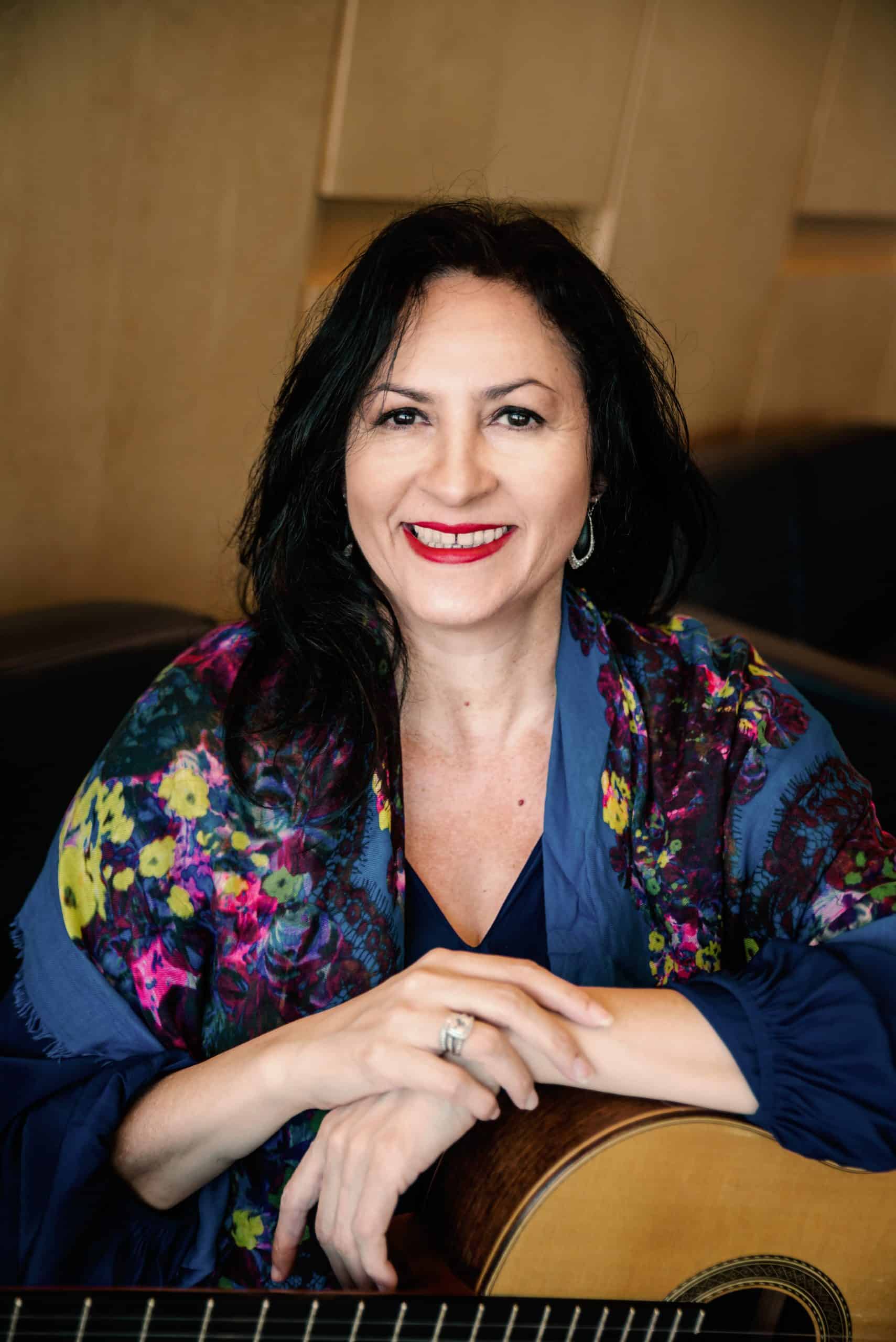 Program:  
Eduardo MORALES-CASO
El jardin de Lindaraja
Leo BROUWER
El Arpa del Guerrero
Hector AYALA
Serie Americana
(Preludio, Choro, Takirari, Tonada, Vals, Guarania, Gato, Malambo)
Hailed as "one of the great players of our time," ILIANA MATOS has firmly established herself as a masterful performer, critically acclaimed recording artist, dutiful mentor, and inspiration to guitarists around the world.
Over the last 3decades, Matos has shared her passion and virtuosity with audiences around the world, including extensive touring in Latin America, North America, Europe, Africa, Asia, and the Middle East. 
Her decorated competition career includes ELEVEN prizes, including 1st place in the Andrés Segovia in Palma de Mallorca, Luys Milán, and Manuel Ponce International Guitar Competitions. She is the first woman to win the prestigious S.A.R. La Infanta Doña Cristina International Guitar Competition, and the only person to win the special prize for Best Interpretation of Spanish Music in TWO consecutive years, 1995 and 1996.
Throughout her career, MATOS has maintained a commitment to fostering a new generation of young guitarists. For over 20 years, she nurtured rising Spanish guitarists while teaching at the Conservatory of the Balearics, the Conservatory of Salamanca, and the Royal Music Conservatory of Madrid. 
Today, she serves as the Head of Guitar Studies at the University of Lethbridge, while continuing to teach master classes around the world. 
Location
Informations
Online concert!
Available on all the MGS' plateformes (Facebook, Youtube, Website) at 3:00pm!
To watch the concert: click on this link MGS'S week of the guitar