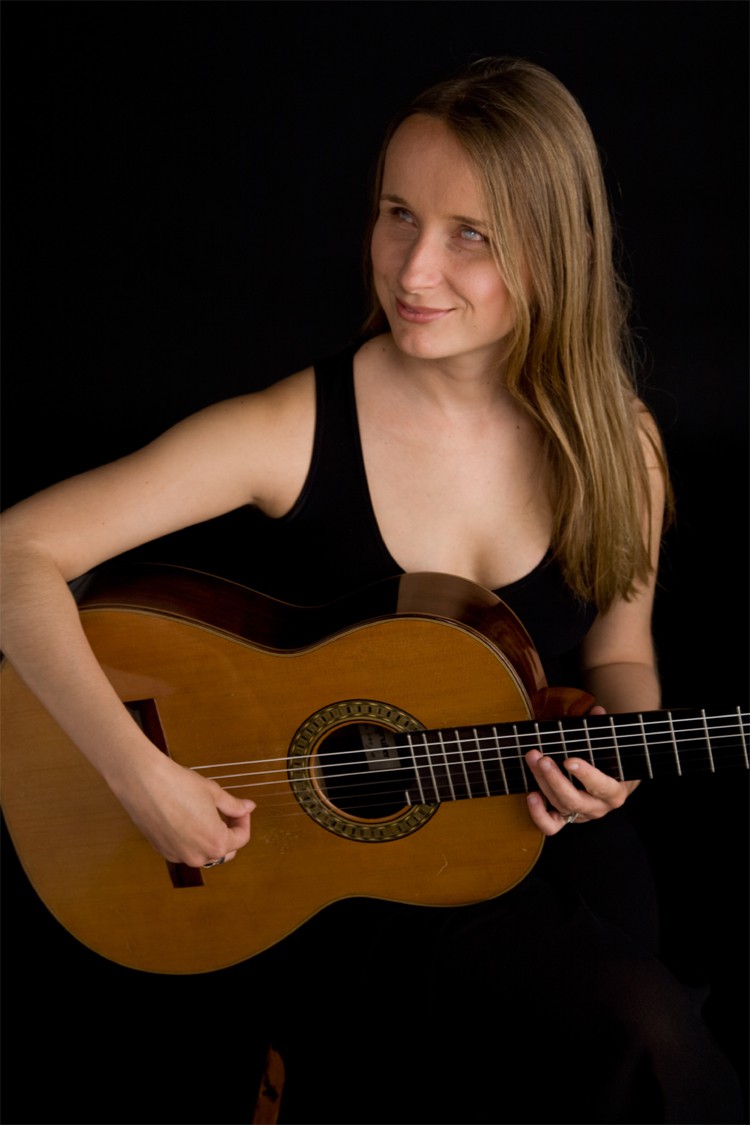 Born in Bucharest, Romania, Ioana Gandrabur started playing piano at the age of five. At twelve she discovered the guitar and feeling an immediate connection with this instrument she began to study with Liviu Georgescu and Petre Fartatescu. After only two years she won the Romanian National Guitar Competition in the adult category. Ioana is the youngest winner in the history of this competition.
At the age of 16, Ioana immigrated to Canada. She continued her studies at the Conservatoire de Musique de Montréal under the direction of Jean Vallières and graduated with honors.
Then, receiving full scholarship from the German Academic Exchange Service, she traveled to Germany for postgraduate studies at the Musikhochschule in Köln (germany) with Hubert Käppel, the Musikakademie in Basel (Switzerland) with Oscar Ghiglia and the Musikhochschule in Düsseldorf (Germany) with Joaquin Clerch. She received diplomas from each of these schools.
Ioana performs concerts, both Solo and with Orchestra, in Canada, France, Germany, Romania, The Netherlands, Greece, Italy, Mexico, Austria, USA and many other countries. She teaches master classes internationally in countries including Germany, Mexico, Romania and the USA. She has also made several recordings on radio and television.
Ioana won the following international competitions
1996- International Guitar Competition "Nürtingen", (Germany)
1997- International Guitar Competition "Frechen", (Germany)
1999- International Guitar Competition "Rene Bartoli", (France)
2000- International Guitar Competition "Havana", (Cuba)
She has also obtained numerous prizes in prestigious competitions such as "Gargnano", (Italy) "Printemps de la guitar" (Belgium) "Joaquin rodrigo" (Spain) and "Guitar Foundation of America" (Canada)
Ioana Gandrabur has four degrees in music and speaks six languages.
Location
Informations
Endroit
Salle Jacques-Hétu F-3080, pavillon de musique de l'UQAM
Informations
Admission
Non-members of MGS: 20$
MGS members and Students: 15$
MGS Students members: 10$